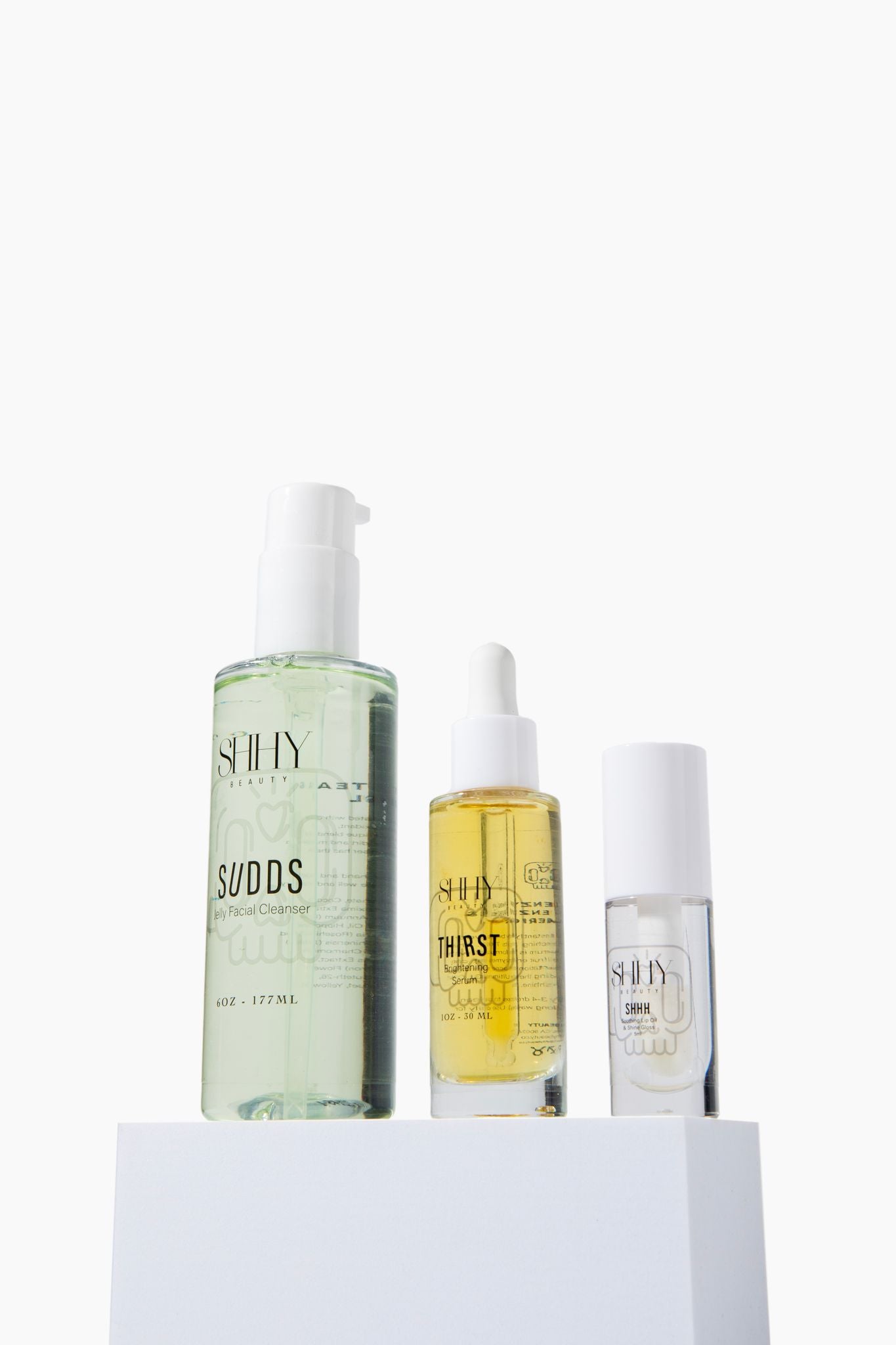 BY SHHY BEAUTY
Pump SUDDS into the palm of your hand and gently massage over wet or dry skin. Add water to lather. Rinse well and pat or air dry.
Then apply 3-4 drops of THIRST to your dry face (a little goes a long way).
Complete this routine with SHHH lip oil by applying to bare lips or use as a top coat over your favorite lip color.
Use this set daily for best results!